Our Mission:  "Transforming the Philippines into a godly nation by providing churches with free training and materials."
What We Do: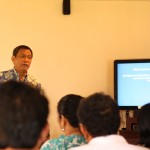 We give PEOPLE the TOOLS needed to be effective in their MISSION FIELDS.
1. People: We train pastors, teachers, leaders and parents.
2. Tools: We give them free teaching materials for use in Sunday school, church classes, seminars, community children Bible clubs, public school and government use.
3. Mission Fields: We equip them to be more effective in their churches, communities, public schools, and government.
Why We Are Needed: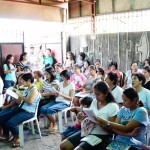 The Philippines is still a developing country so pastors and leaders do not have the resources to receive proper training in the gospel or the materials needed for their congregations and communities.
Churches receive their budget from tithing.  In America, where the annual income per capita is $50,000, churches can afford training for their workers and materials for their congregation.  However, the income per capita in the Philippines is $2,400.  This leaves pastors without the resources for ministry.
That is where we come in. This is where you come in.  We provide the training and materials to these pastors – for free.
How do "we give PEOPLE the TOOLS needed to be effective in their MISSION FIELDS"?
1. People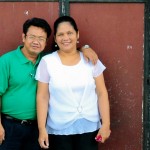 To qualify to receive free materials, a pastor must go through our Biblical Christian Worldview course.  Their teachers must complete the Teaching Christian Values course.  To receive materials aimed at government, they must complete the Christian Values Seminar.  Continuing education and monthly reporting are required for receiving materials.
However just because they qualify to receive free church materials, the training does not stop there because we want leaders to be able to handle the myriad of challenges their congregation and communities face.  That is why we have our training division.
We have 5 levels of training with 18 courses total.  These courses include Servant Leadership, Godly Parenting, Discipleship, Counseling, Systematic Theology and Apologetics.
Once one completes a certain level they become certified partners.  Depending on the level, they become certified teachers, leaders or pastors and can go out and teach what they have learned.  This is of course what we want to see – a multiplication of what we do.  We want to see a pastor receive training from us and go back to his province and train other pastors with the free training and materials we provide.
2.  Tools
We give qualifying pastors free materials for their church.  These include both workbooks for the students and the teacher's manual for Sunday school, adult classes as well as community children Bible clubs.  We also provide them with materials needed to conduct seminars and course work.  If a public school requests our materials, we provide the teachers along with the materials.
Each church is responsible for the delivery of the materials.  However, we cannot afford to have our free materials delivered as well. Unfortunately, this is a reason why many are forced to drop out.
We make an exception for one major province, called Mindoro, because there are 20,000 public school students using our materials taught by 90 of our certified teachers. That mission field is too massive to lose simply because our partner is unable to pay the shipping cost of $200.
3.  Mission Fields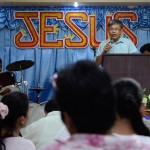 One major difference between America and the Philippines is that a pastor's congregation isn't necessarily tied to a building.  Most Filipinos don't own cars.  People can't go to church – so the church must go to the people.  A pastor will have a number of neighborhoods under his care and will designate a teacher to hold what we call 'Bible classes' for the children in that community.
Another major difference between America and the Philippines is that their government has a department for morality and spirituality.  This means that the government is looking for organizations like ours to work with for the spiritual health of its citizens.  This has opened the door for us to be called to teach our materials not only in public schools but for government officials.  We recently held one of our seminars for a mayor and his staff.
Where do you fit in?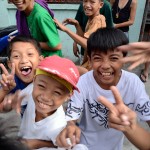 Your support is still vitally important to the expansion of this ministry.  We need help in three areas: financial, communication and prayer.
Financial. Because we provide all our services and materials for free, we can only expand so much.  Your donation not only will help us continue but will also help us minister to those churches who are willing but unable to receive our materials because of shipping costs.
Communication.  We need the word of our ministry to spread.  Please let your friends know of the ministry by word of mouth, letters and online.
Prayer: The gospel of Christ is being spread by very poor pastors who must overcome great hardship.  We need your prayer, but they do as well.
It is our hope that this clarifies the work we are doing and that you are encouraged on how you may be able to be involved in the Lord's work where he says, "and you will be my witnesses in Jerusalem, and in all Judea and Samaria, and to the ends of the earth" (Acts 1:8).